Just an FYI for our readers. And a reminder that all is not as the worldwide media would have us believe.
President Assad attends a choir rehearsal and wishes his Christians a Happy Christmas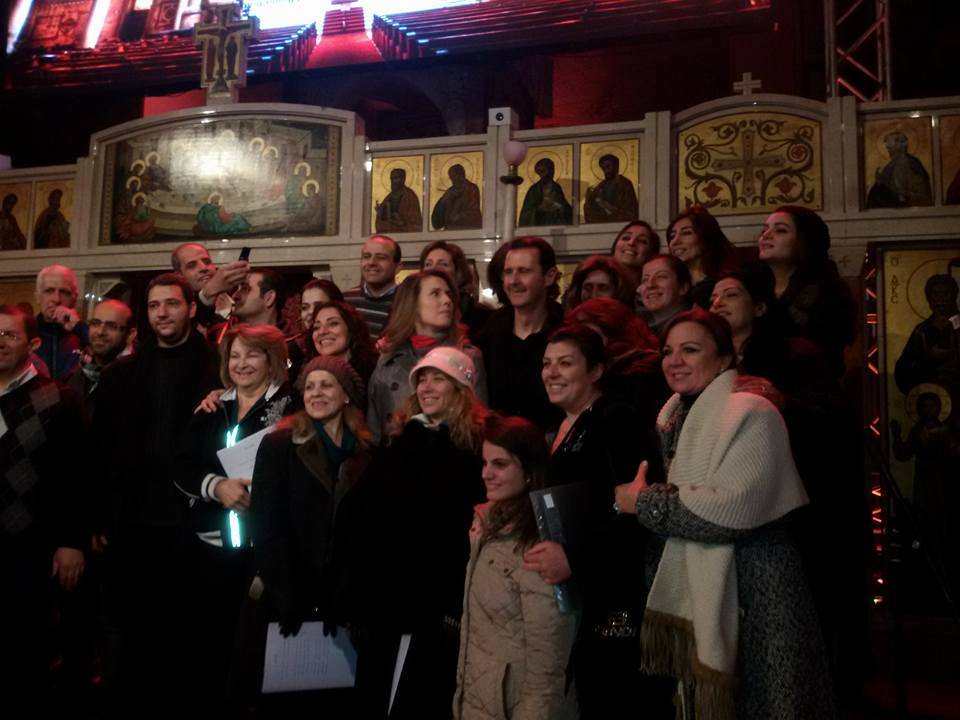 And this: https://www.facebook.com/United.Syrian.Republic/videos/1738551319712361/
More info here fromGloria TV via RT:
https://www.gloria.tv/media/D7ENLAj8Ybb
Please pray to Our Lady of Damascus, for peace in Syria.